Aug 12 2014
Our TAFF candidate today decided to poke around in the nooks and crannies of the ancient city of Cambridge.
There was dinner in the Eagle Pub. We made a beeline for what is known as the RAF bar. Air crews from many miles around would gather here during World War 2 for drinks and carousing. While there many of them burn graffitti into the ceiling with their lighters. This has been preserved and much more memorabilia added to the room.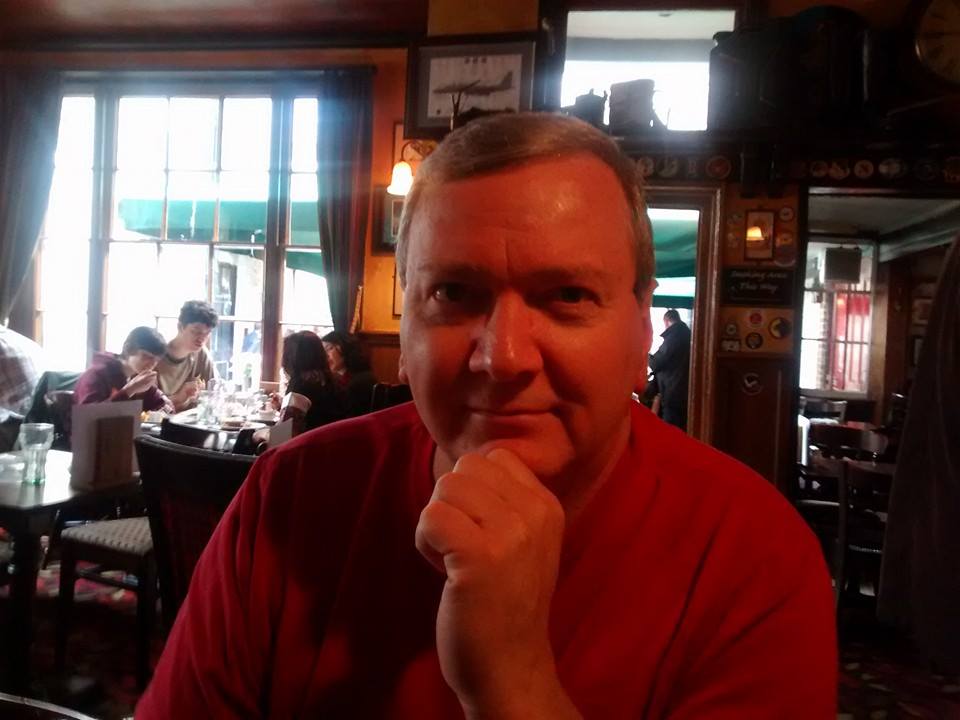 Curt munched his way through fish and chips and managed to winkle out the only other North American in the pub. There was a young lady serving behind the bar also from South Virginia.
The Eagle Bar is also famous for being the first place that Crick and Watson went to tell people that they had discovered DNA.
We then investigated the outdoor market where they seemed to have heard that Curt was coming. They'd put on a war memorabilia stall just for him (probably) and some teacups. We whistled and spun around 3 times hoping to conjure up a pulp magazine shop but our powers failed us there.
Then, of course was the obligatory punt down the Cam.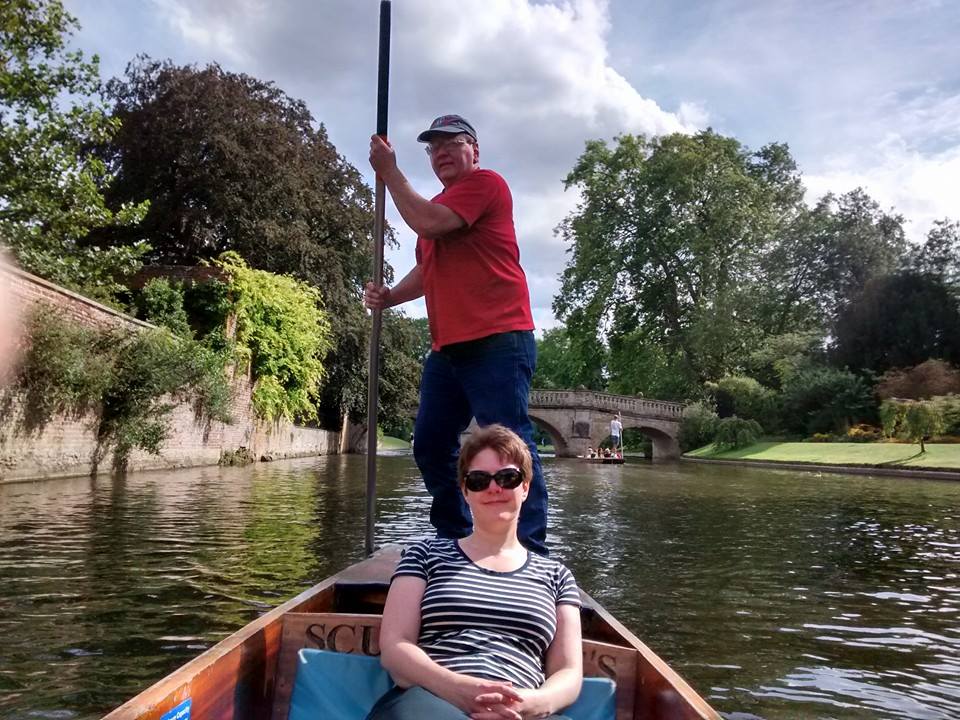 And then – a tour around the beautiful St John's College and back home to relax for a short while before going back out to the pub.